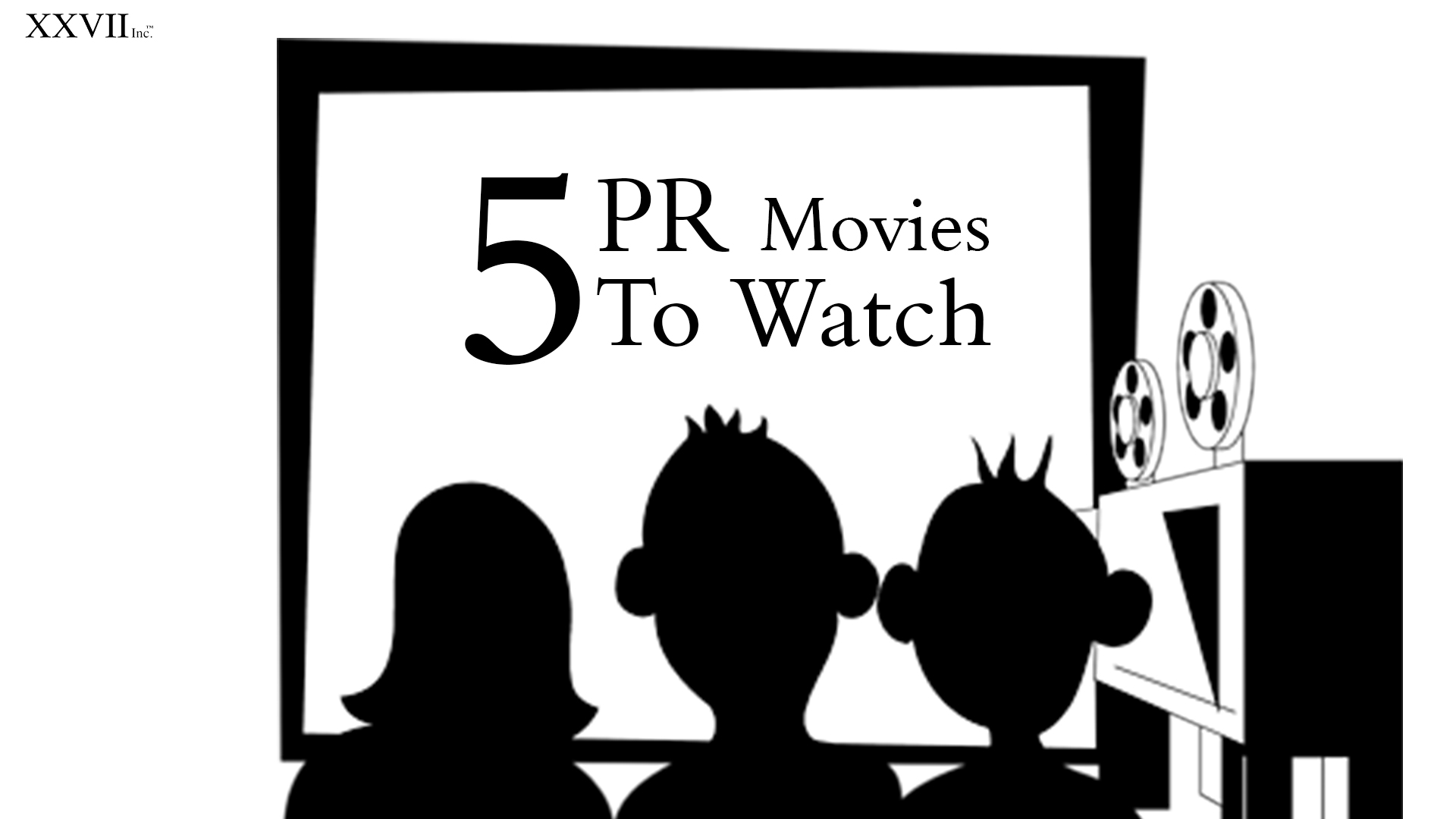 September 3, 2021

admin

0
Content, in today's day and age, has a lot of relevance to it, whether it is books, movies, podcasts, or streaming services. When we talk about movies, they are a great source of entertainment. They are a great way to pass your free time. In fact, you can often learn a lot of lessons through movies.  With every profession and field of work, often there are certain movies that people tend to recommend, that can help people to understand their world of field better. Same goes for the field of PR. Some movies are recommended by PR and media professionals commonly to people who aspire a career in the field. Let's look at some of these PR movies which can help people develop a decent understanding of PR industry:
Thank You for Smoking (2005)
One of the most recommended movies to people aspiring a career in PR, this movie follows the life of Nick Naylor, who is the spokesperson for Big Tobacco, who is trying to lobby in favour of cigarettes, all the while trying to remain a good father figure to his son. This film is an adaptation of the novel with the same name, with Christopher Buckley in 1994. He dabbles in other questionable industries as a lobbyist. It stars Aaron Eckhart in the main role and has a group of amazing actors including Katie Holmes, Sam Elliot, and J.K. Simmons.
Sweet Smell of Success (1957)
Even though initially the movie had not performed well, today it is regarded as a very significant contribution in the film industry. Made in 1957, Sweet Smell of Success depicts the relationship between a gossip columnist and the head of a known PR agency. It tends to highlight how important media relationships are for people working in PR. This movie gives us an insight into such relationships and their relevance. A must watch for PR professionals and aspirants.
Being the best PR agency in Delhi, we understand the relevance of maintaining media relationships in the field of PR, and how well this movie tends to highlight that.
Jersey Girl (2004)
This 2004 movie stars Ben Affleck in the lead role. The film follows the life of a man, whose wife dies after childbirth. He is left alone to take care of the child. He works in the field of PR and loses his job at the beginning of the movie itself. By the end, you get to see how he transitions as a father and becomes a successful PR professional. The movie touches on the PR industry at various points. It gives the viewers an insight into how the industry often tends to operate Best PR Agency in Delhi.
Phone Booth (2002)
Directed by Joel Schumacher, this movie stars Colin Farrell in the leading role. The PR professionals must watch Phone Booth even though only the beginning of the movie shows the career of the lead character, who is a publicist.
The movie touches upon his career at a few points in the movie. It is another example of a movie that might give you some insight into the life of a PR professional. So another must watch!
The Candidate (1972)
This political comedy drama, released in 1972 is another movie that is very commonly recommended to PR professionals. It highlights how a PR professional who is great at his job, makes a contesting candidate out of nothing. The movie depicts the power of PR- both the good and bad of the industry. It also shows how PR can spin the narrative around. This movie also won the Academy award for its screenplay. Make sure to keep a notepad and a pen handy while watching. You might learn some tips and tricks from this one.
Watching these PR movies can help audience develop an understanding of the industry. Likewise, it can also help them make wise decisions.