The Fastest Growing PR Agency in Delhi
Meeting the requirements of the digital world is tough. Twenty7 Inc. stands as the Best PR Agency in Delhi that works to make your digital media appearance trendy and ahead of the competition. We stand as a startup boutique PR Agency to fulfil all your needs and wants for elevating positions and escalating problems in handling public relations. We believe communication is everything for looping in customers and making them a part of a brand identity. Our public relations services speak all about it and work towards enhancing your reputation and image for business development.
With no place for error and a target-oriented personalization in every digital space, we bring you professionals for the best. We look at the fields, including Focused Media Relations, Strategic Counseling, Crisis Communications, and Promotions, Designing Solutions, Strategic Media Planning, Creative Solutions, Publicity Counseling and Solutions and  Digital Marketing Services.
We stand as the best,
To help you strive and survive in the high-edged competitive world
To help you keep your customers close-knit as a family
To bridge the gap between the company and the client's needs and wants
To personalize every experience for your customer niche and sector.
To analyze and identify the loopholes and address the issue for the best.
With a one-stop destination for all your needs, we bring you customization at every step. We crown your challenge of connecting with your customers as a whole. With perfect solutions, dazzling experts, undeniable prices, and 100 per cent satisfaction – Twenty7 Inc. stands high as the Best Pr company in Delhi.
Top PR Agency in Delhi-NCR
Every brand has something unique to say and communicate to the public.  Twenty7 Inc. focuses on tailor-made solutions to help you grow locally, nationally, and worldwide. We analyze and identify your niche and believe in talking to the crowd in a way they recognize your brand.
We are reliable and trustworthy partners who come with deep-rooted contacts with influencers of the public world. We help you channel through our connections throughout the country for recognition and deep-seated customer relations. With us, you will have a cheering crowd that boosts your image and helps you sail high above your competitors.
Ensure to talk to us about your requirement and offer us the best information. It helps us gather, analyze and work through it perfectly and reach out to the best spots for creating a web. Our media links further work to strengthen the network for an extravagant and voicing out your brand.
Standing as the best PR Agencies in Delhi, we ensure the right pick of the crowd and confirm the strength of the word. Working dedicatedly towards our client goals and helping them float high makes Twenty7 Inc. proudly stand among the Top 10 PR Agency in Delhi.
WHAT WE OFFER
The best solutions for your business -
what we do.
We stand as the best providers and maintainers of public relations – we cater to you the best solutions after analyzing aspects from every angle. We strive to help you stand tall.
WHO WE ARE
Why Choose ?
Twenty7 Inc.
We Are the Best Public Relations and Digital Marketing Service provider. We Analyze, Find and Deliver 360° Solutions. We'll not only promote you but also Perform to maintain you on the top.
Twenty7 Inc. PR Agency promotes companies or individuals through free or earned media. Public Relations Agency forms communication bonds between an organization and their public to gain mutual benefits. PR can be used to protect and build a reputation through media.
A good PR Company analyzes the organization, finds positive messages and translate them into positive stories. PR companies create positive hype for their client and help them to maintain brand reputation and goodwill in the market. PR activity includes press releases, Public Appearances, newsletters, news channels, Social media, Radio, etc.
Digital PR is developing strong relationships through Digital Marketing tools like Content Management, SEO Techniques, blogs, Social Media channels, Website and in many more ways. In this Digital World, be it a startup, small entrepreneur or any giant corporate house, all need a Digital Projection of themselves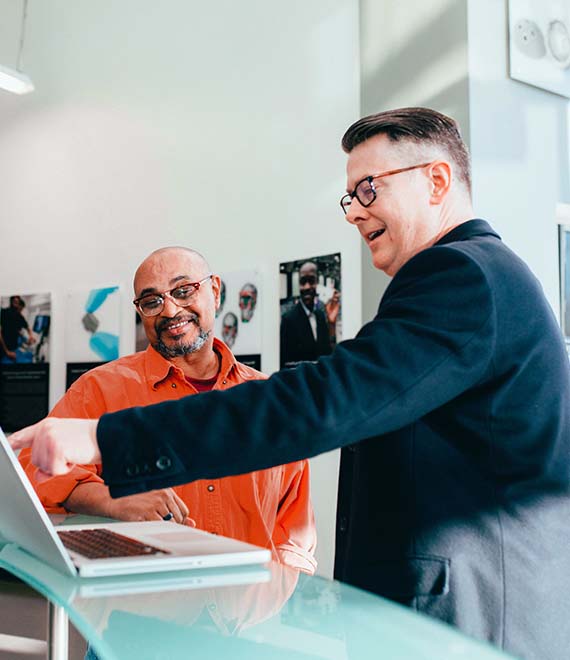 WORKING PROCESS
How we work for our valued
customers.
Discovery
It is the initial stage of a PR campaign to analyze the customer funnel and find the best niche. It helps to get to know the clients and create the path to success accordingly. It includes analysis, risk identification, and management.
Planning
It is the phase where the technicians and experts sit down to brainstorm. They meticulously analyze each step and bring out baby steps that lead to success. It marks a vital stage, as proper planning leads to beautiful results.
Execute
The execution phase is the practical mirror of the planning phase. The team works with dedication and implements strategies for victory. Our team of experts works to curate every little element to make it one grade better than its current state.
Deliver
After the completion of execution, our work is complete. Communication with you completes our cycle, as it helps us know your requirements. It is the final stage of our project's overall working process.
Their work is commendable, they have made a significant difference to our platform. They have enabled us, coached us, and given us such confidence to share My Trade Box story widely. We have seen a few fold increases in business after being associated with them.
JAYANT MEHROTRA
MY TRADE BOX
Project Ekaagrith was a perfect piece of freedom for me. Anyway this video has taught me how different and odd I am for those rich some other sexual preferences. Cheers to Twenty7 Inc. team.
SREEMOYEE CHATTERJEE
TIMES OF INDIA
We had hired Twenty7 Inc. team to help us with our PR requirements and they successfully delivered it. Our courses got wide coverage in Indian newspapers and online media, thanks to the assignment they handled for us.
RAMANUJ MUKHERJEE, IPLEADERS
IPLEADERS
Testimonials
Whats our customers saying about us
Contact
Let us help your business to move
forward.