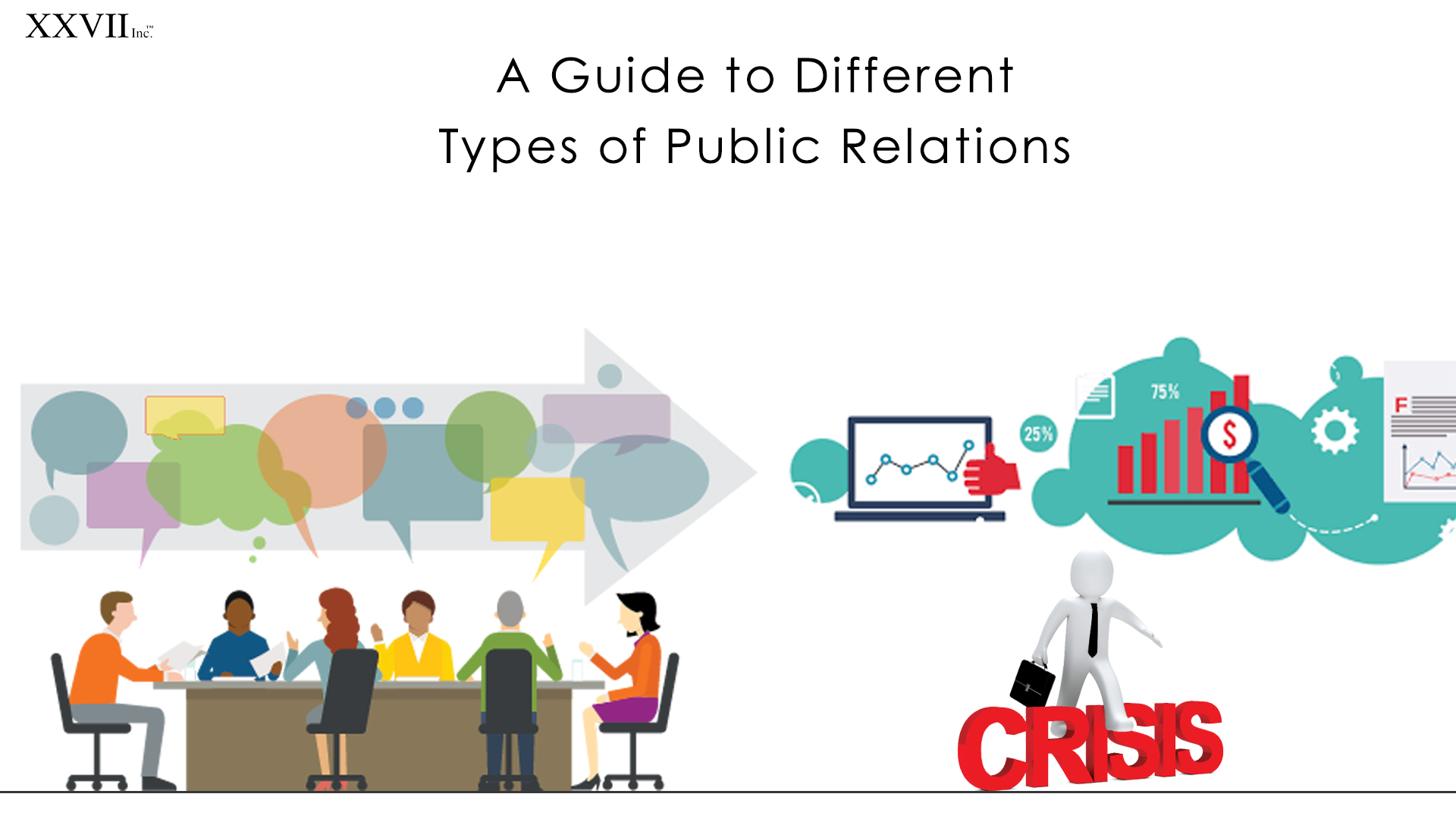 As the name suggests public relation, is a mutual relationship between an organization and the public which is a dual beneficiary strategy. Hence, we can say that any relationship of an organization with its public is considered public relations. But what about other agents, such as government, society, employees, etc. So today we'll be studying different types of public relations.
Let's break down some of the basic different types of public relations:
1. Media Relations:
Do you love reading newspapers or tend to listen to news headlines? Definitely, due to our busy and hectic schedule we would choose news channels and media over any other traditional newspaper. In today's era we humans tend to know about our current happenings and knowledge from news channels and media. Hence, a media relation can be referred to as a mutually beneficial relationship between the journalists and the public relationship specialist i.e. press secretary where the PR department collects and stores information from the press or media sources together while maintaining a cordial relationship with them.
2. Investor Relations:
Everyone knows that an investor is the one who invests in a business but what else. Do they have any other role too? Yes, they definitely do. An investor is very essential for an organisation. Also, did you know that investor relation is also called financial communications or financial public relations where the PR department keeps the investor up to date about the organisation's insight and happenings, releases their financial reports and manages their queries and complaints.
3. Employee Communications:
Can you imagine an organisation with no employees in it? It's totally impossible to build up an organisation if there's no employee. But employing isn't the only role of an employer. Actually the real work of an employer starts from that very point. After recruting an employee the organisation has to maintain a trustworthy and cordial relationship with the employees by sharing the ideas, information and feelings with each other. This can happen verbally, electronically or through other various means such as e-mails, mobile phones, etc. The more effective an organisation pulls off the employee communications, the more successful an organisation gets.
4. Customer Relations:
We customers are the ultimate saviour of any business in the market. The more impressed we are, the more a business prospers over a period of time. Thereby, customer relations can be defined as the efforts a company makes to improve the customer experiences. This includes answering to any query raised by customers, resolving any kinds of disputes, managing the complaints and maintaining a good conversation with the valued customers and potential consumers to know their feedback, suggestions, interests and priorities.
5. Community Relations:
A society is a place where a company sets up its roots and flourishes its network by carrying forward its functions. And, in this, society plays a crucial role by deciding the company's and its brands fortune. Hence, the organisations need to create a positive brand impact by promoting social practices such as child education, environment protection, etc. which will not only benefit the society but also be of great help for further improvement of the organisation.
6. Marketing Communications
In today's digital world I wonder who doesn't use social networking sites. We are sometimes so indulged in the digital world that we barely spare any time for ourselves. Even before deciding to buy a new product we tend to do our own research. This is becoming a new trend which definitely has a great and wide scope for business nowadays. And thereby businesses put their best in order to grasp customer's attention and turn them into ultimate customers.
7. Crisis Communications
Future is uncertain so is business environment. Anything can happen overnight. It is one of the most important public relation needed if any kind of emergency or disaster strikes. These can occur in any form be it a bickering spat with an individual, recalling of a faulty product, spilling of an oil tanker, etc. Any such condition can leave a bad reputation of the organisation that needs to be addressed as soon as possible. And such conditions can be handled well when there's a crisis communications followed by the organisations.
Conclusion:
Now let's conclude, as a customer I feel that public relation is a very bright scope in today's world to expand one's business. Organizations maintain a healthy relationship with us and we benefit from them in long term. As a professional public relations can be broken down into countless and endless types, some of which were mentioned in the blog above.